Mitsubishi Electric in Hong Kong
Sustainability
Sustainability is an integral part of everything we do.
At Mitsubishi Electric, we value Sustainability as one of our core corporate philosophies.
As a socially responsible corporation, Mitsubishi Electric (Hong Kong) initiates and supports a wide range of activities related to charity, environment and education schemes to meet the needs of our community and help make a difference to it.
We aim to share our love and provide support for the less privileged by giving generously to different charity organizations and actively taking part in a host of volunteer service programs throughout the territory.
We also engage with different organizations to carry out community-based initiatives in a bid to promoting environmental conservation and developing the young generation through activities that support the promotion of science & technology, culture and arts, and sports.
Charity & Community Service
Christmas Celebration with Elderly
To convey love and festive joy during the Christmas season, we joined hands with Yan Oi Tong to participate in activities with the elderly in Dec 2022. We made Christmas cookies and small handicrafts together, and distributed gift packages to them.
Food Recycling Experiential Tour
We participated in the "Food Recycling Experiential Tour" organized by Food Grace in Oct 2022. Staff members had the opportunity to understand more about the current food waste problem in Hong Kong. They assisted in repacking the recycled food and then distributed it to people in need within the community.
Green Experiential Day with Children in Lamma Island
We participated in the Green Experiential Day with Children in Lamma Island, organized by the Hans Andersen Club (HAC) in Aug 2022. Our staff members split up and joined different groups of children to have storytelling time and engage in green activities together to learn more about the current environmental issues we face. Everyone enjoyed a happy and fruitful day together.
Coastline Recovery Tour
To raise awareness of the Marine litter problem, we participated in the Coastline Recovery Program organized by the World Wide Fund for Nature (WWF) in Nov 2021 to have a shoreline clean-up volunteer activity. Through this activity, we hope to encourage our employees and their family members to change their behaviours and nurture positive values and attitudes towards our coastal environment.
Mitsubishi Electric - Caring Company
In 2015 - 22, Mitsubishi Electric (Hong Kong) Limited was awarded the "Caring Company Logo" by the Hong Kong Council of Social Service in recognition of our continuous support and contributions to the community. We continue our endeavor to be a good corporate citizen.
Donation of Electric Appliances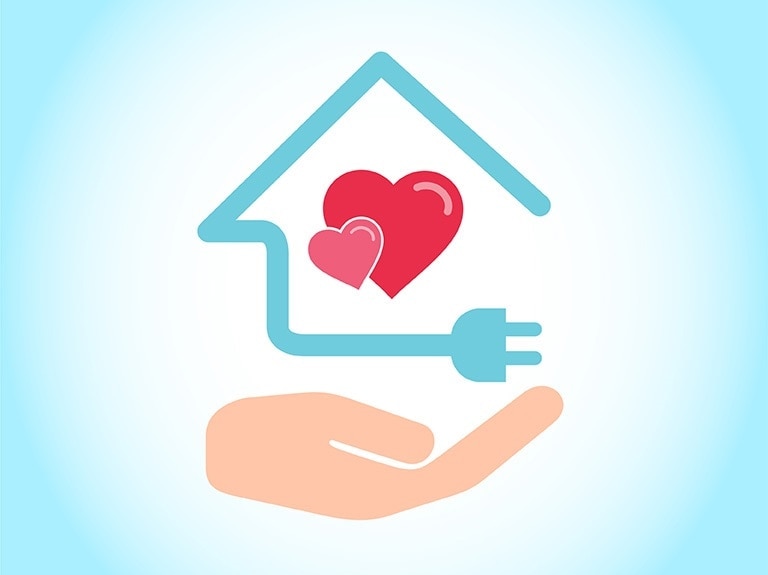 We donate our home appliances and air conditioning products in support of charity organizations for their social services enhancement and facilities upgrade, namely donation of electric fans to Pok Oi Hospital to support their meaningful Kong Ha Wai Village Transitional Housing Project benefiting families in need.
Matching-Donation Scheme
We took part in different fundraising events, namely MSF Day organized by Medecins Sans Frontieres, Orbis World Sight Day organized by Orbis, etc. to support their meaningful charity campaigns. To encourage our staff's participation, we launched the "Matching-Donation Scheme" (i.e, every HK$1 that our staff member donates, we will donate HK$1) to engage more staff to support and render their care to the community.
Environment
Walk for Nature 2022 "Endless Possibility @ Mai Po"
More than 20 staff and their family members enjoyed a peaceful yet fruitful day together at Mai Po Nature Reserve in Nov 2022. In this 5km route in Mai Po Reserve, the WWF staff showed them how to capture the photos of the elusive Eurasian otter with camera traps, explained the habitat of buffaloes, and unveiled many other secrets behind this natural wonder.
Eco Guided Visit – Mangrove Boardwalk
More than 20 staff members joined the "Mangrove Boardwalk" visit at Mai Po on Jun 25, 2022, organized by WWF. Our staff members visited the mangrove forest and mudflats along the floating boardwalk. During the tour, the WWF eco-guide introduced them to the remarkable view of the Inner Deep Bay and gave them a glimpse of the thriving mudflat ecology and birdlife. Everyone was refreshed after having a walk in nature though it was scorching hot.
"Creative Eco-Kids" Program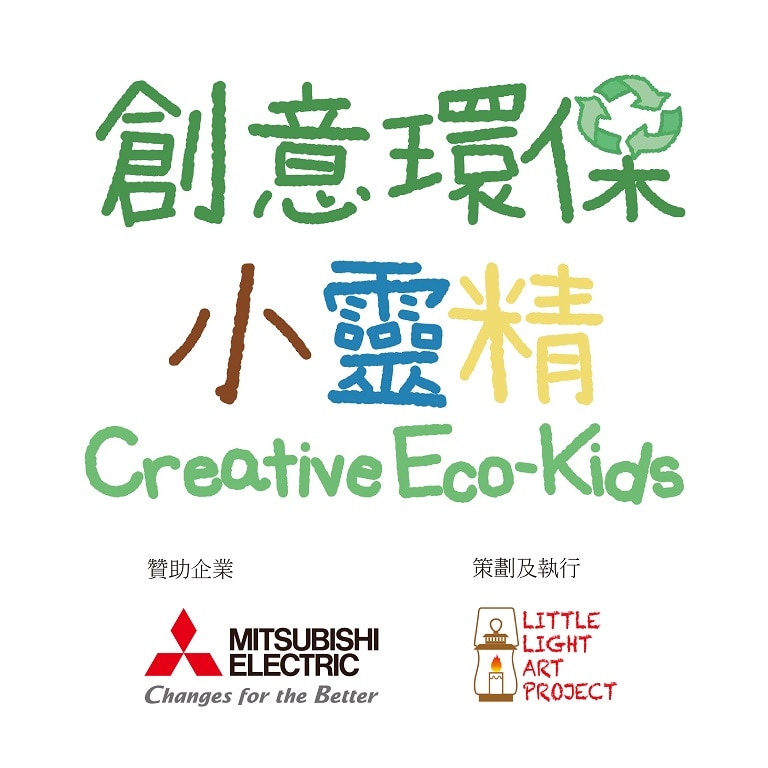 Creative Eco-Kids program aims to educate children about the importance of resources recycling for environmental protection, and develop their creativity by using daily domestic waste to create crafts. We collaborated with the Little Light Art Project to launch the program in March 2022, which provides a series of engaging workshops, contest and exhibition to around 100 children to promote biodiversity, renewable energy and recycling for enhancing their awareness of environmental protection.
Workshops & Activities:
Gravity Walking Animal Workshop
Marine Life Workshop
Solar Car Workshop
Solar Car Contest
Eco Art Exhibition
Learn more
Learn more about the project
Solar Car Contest

Eco Art Exhibition
Sports
V.Cares Youth Volleyball Program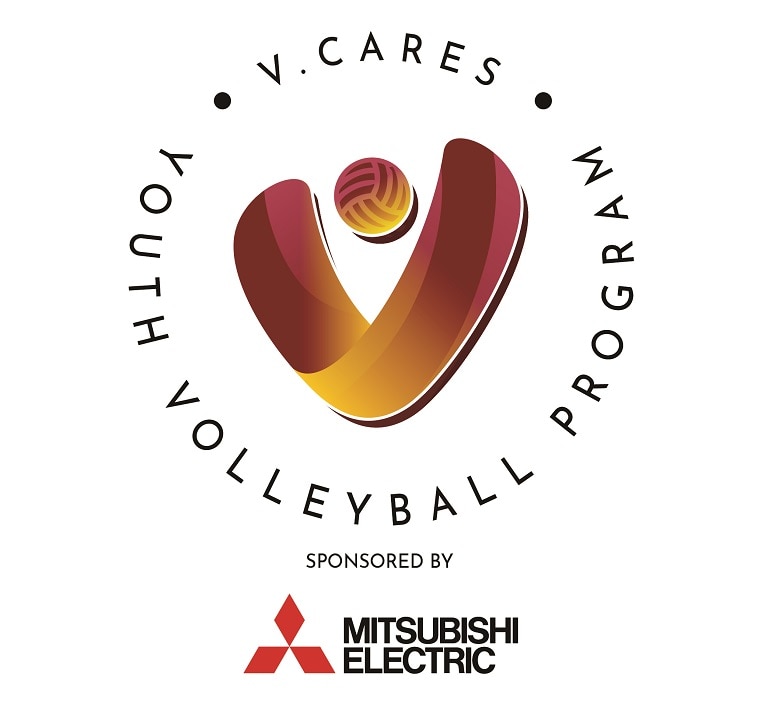 We collaborated with the Hong Kong Federation of Youth Group to launch the "V.Cares Youth Volleyball Program" in May 2022, providing sports experience and self-growth opportunities to the youth. The program includes a series of activities such as volleyball training, personal development workshop, volunteering services, and volleyball tournament, aiming to provide training and development to over 100 young people, as well as inspire them to learn about the importance of having a healthy mind in a healthy body and care for the community.
Learn more
V.League Tournament

V.League Champions
Education
"Robotics, STEM and Green Innovation" Project – Phase 2 (2020-2022)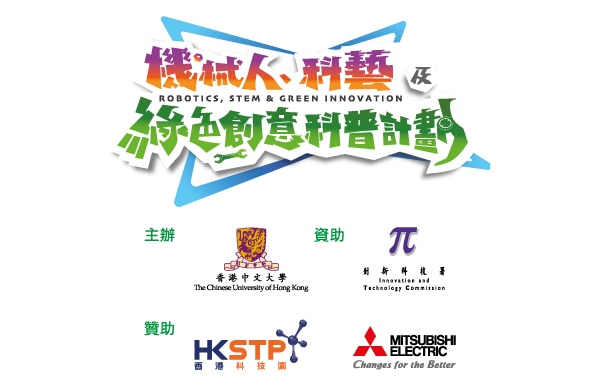 To support the promotion of STEM education (i.e. Science, Technology, Engineering and Mathematics) and green innovation to our next generation, we sponsored this 2-year Government funded project which is organized by The Chinese University of Hong Kong - Centre for Innovation & Technology. The project will launch a series of activities in 2020 - 2022 such as training workshop, site visit, competition and exhibition to nurture STEM talents in Hong Kong with problem-solving skills and offer opportunities to them to share their fruitful achievement with the public at the exhibition.
Learn more
Mitsubishi Electric Green Innovation Competition 2022
The competition was successfully held on 4 August 2022, attracting over 300 students from 50 primary and secondary schools to join. Students applied their creativity and STEM knowledge to propose solutions to tackle environmental problems under the competition theme "Home". The public voting section for "The Most Popular Design" also received overwhelming responses with nearly 2,500 people voting for it while the winning voters were rewarded with home appliances sponsored by us.
Online Chatting with Engineers
20 secondary school students joined the online chatting session with Engineers from Mitsubishi Electric Hong Kong in May 2022. Engineers shared their experiences and challenges in their work and provided career advice to students interested in pursuing a career in the engineering field.
Corporate Visit
More than 30 students and teachers in total visited our showroom on 14 Dec 2021 to learn more about the application of green technology in different areas and get inspiration to prepare for "Mitsubishi Electric Green Innovation Competition 2022." There was also a career plan sharing session conducted by our Engineers to share with students the job duties and requirement of an engineer.
Visit Hong Kong Baptist University S Gallery
Over 55 students and teachers from the primary and secondary schools visited the first "Bio-resources and Agriculture" exhibition gallery in Hong Kong in Dec 2021. Students were able to engage in various interactive games in the gallery, using multimedia technologies such as 4D, and AR, to learn more about the importance of sustainable living.
Scholarships to Educational Institutes
We offered scholarships to different educational institutes to provide financial support to students